Trainer of the Month Awards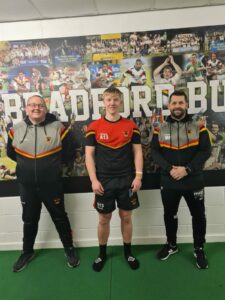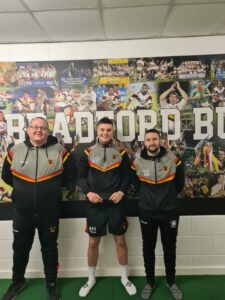 BullBuilder would like to announce the Academy Trainer of the Month awards for December & January
December – Harry Gray
Harry fully deserves this award as he has shown leadership qualities through the first 2 months of pre season.
He has helped lead presentations delivered by him and the leadership group to players and staff, across multiple subjects.
January – Joe Kellett
Joe has come into pre season in great shape, showing his dedication and attention to detail in the off season.
This has allowed him to lead from the front in all aspects of training, both in the gym and on the field. He's also part of the leadership group which shows his position within the team.
It's no coincidence that both Harry and Joe are the recipients of these awards, they have shown everything we expect from young elite academy players. Congratulations to both players.
Harry and Joe were presented with their Award by Jason Taylor (BullBuilder) and Liam Coe (Academy Coach).