Future Looking Bright for the Bulls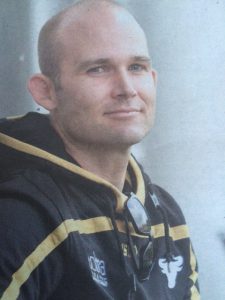 Bullbuilder were lucky enough to catch up with head coach Rohan Smith last week who took time out to give us his thoughts on youth development and how supporters can help.
The U16s and U19s have had good seasons and it's great to see so many graduating to the next level.  Will we see these players figuring regularly in the first team in 2017?
One of the most rewarding aspects of coaching is seeing the progression of players out of the youth system and into the first team. I believe several players of this year's U19s will feature regularly next season and there could be another half dozen more will get opportunities. 2018 will see some of these players more prominent.
Moving up from U16s to U19s or to the first team can be a big step.  What are the most important things a young player can do to make those steps successfully?
We have created an environment that is supportive and challenging. The step up can be a big one but the B.E.S.T program is bridging that gap and allowing the physical and skill development to continue after the U16's season has been completed.
How is coaching at those levels different to being a 1st team coach?
Coaching at the U16 and U19's level is about development. It is about teaching players to improve and preparing to be Super League players down the track. The standards are high. Coaches need to have an understanding of dealing with players that are going through a big transition in life….. from boys to men.  Challenging but supportive.
How does young player development at the Bulls compare with what you've experienced in Australia?
The systems and philosophy around youth development at the Bulls is fantastic. The depth of talent in certain areas of the NRL is certainly greater but the program and detail into progression of talent here is high quality. We are working on a great system to support the talent, rather than purely relying on talent.
How has BullBuilder helped the U16s and U19s this season?
In my short time at the club Bull Builder have made a significant impact. The ability to film U16 and U19s training sessions with great quality using the End Zone camera has been a fantastic addition. Given that some playing venues don't have great vantage points the End Zone camera has been very useful to capture quality footage. Analysis and reviewing of performances is a major part of a young players development. We look forward to continuing to provide players with quality footage.
What more can BullBuilder do to help us progress further in the future?
I think having more dialogue with John Bastian and myself about the future of the club itself will help. Investing money that has been raised into various projects is great. The next level might be raising money for specific projects. If we can tell you what is desirable down the track then that may give drive/ambition/direction to chase that down? Hope that makes sense.
What can supporters do to help more?
Definitely a case of a little bit goes a long way. We want the Bulls fans to feel like they have their fingerprints on the team. Through Bull Builder fans can directly have an impact on the development pathway of the club. I am committed towards the production of junior players into our first team, so together we can provide the best service we can to see these kids progress.