High-profile patrons backing BullBuilder
One of the innovations introduced by BullBuilder, the Bradford Bulls' supporters' trust, since its revival, has been the introduction of BullBuilder patrons. These patrons are prominent supporters of the club, who also back BullBuilder's objective to invest in youth players at academy, scholarship & community levels.
Previously, we have unveiled TV star Duncan Preston and Simon Foster – son of Bradford Northern legend Trevor Foster – as the first of our patrons, but now we are proud to announce that they will be joined by former Bulls coach Mick Potter and his wife, Megan, who also worked for the Bulls, staying behind after Mick returned to Australia, to ensure as smooth a handover as possible. Mick and Megan have also made a generous financial contribution to BullBuilder funds.
"We appreciated all the support BullBuilder gave to us and other staff when it was needed," said Megan Potter. "We have been keeping up on what is happening with the club and hopefully it is moving in a positive direction. Supporting the players of the future will no doubt ensure that the Bulls will continue."
A BullBuilder spokesperson said, "We are delighted to have the continued backing of the Potters after working closely with Mick in 2012. Not only did the Hardship Fund enable several members of staff to continue working for the Bulls after having been made redundant by the administrator, but our support and funding also made certain that the Academy was able to complete its fixtures."
Looking to the future, we will be holding discussions very shortly with Richard Tunningley to identify just how we can most effectively provide funds to help the junior squads.
"We have funds available to spend, and plenty of plans for raising more," said the spokesperson. "When we speak to Richard, we will be looking at ways in which money provided by BullBuilder members and raised at BullBuilder events can deliver the greatest impact in recruiting and retaining the best young players for the club, and providing the best facilities in which they can develop."
The first BullBuilder fund-raising event of the year will be a Race Night, to be held in the Coral Stand on Wednesday 2 July, and other exciting events will be announced in the near future. However, we also need your day-to-day support, in order to be as effective as we can in supporting junior rugby at the Bulls. You can join or re-join BullBuilder by visiting our website at http://www.bullbuilder.co.uk/.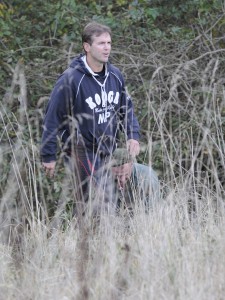 For more information, please Email us at info@bullbuilder.co.uk or write to us at Bradford Rugby League Supporters Society Ltd, Suite 2 Buttershaw Works, Buttershaw Lane, Bradford, BD6 2DD.