BullBuilder ready to charge again in 2016
2016 sees a newly invigorated BullBuilder ready to continue its good work to help provide the extras for the U16s and U19s on top of what the club provides.
All funds raised are used to respond to requests from the club for those extra resources that will make a difference.   Items provided last season included a leg press, IT equipment, camcorder, boxing equipment, motivational posters and a team building night at a local bowling alley.
The U19s have already made a great start by beating Warrington 38-20 in a pre-season friendly at Dudley Hill.   That win saw a number of standout performances and was particularly eye catching given the number of players in the squad that have just moved up from the U16s who were taking on older and more experienced opposition.
To win so well against a side that enjoys so much financial backing shows what a great crop of young players are coming through and what a superb job the staff are doing.
The U16's also made a great start to their season beating Cumbria Academy 88-0 again with some outstanding play and great team work.
We'd urge supporters to get behind the 16s and 19s where they can.   These lads really appreciate your support.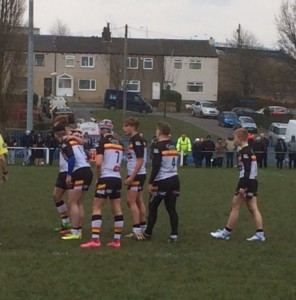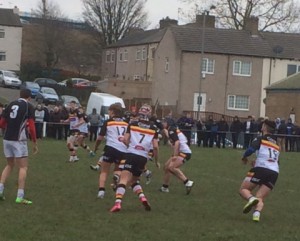 BullBuilder will again be doing its bit to help and in the pre-season has clarified what it does in three simple sentences:
WHY – To help our Under 16's and 19's to realise their ambitions and make their time with the Bulls rewarding and enjoyable.
HOW – Raising funds (including BullBuilder membership fees) for the extras the Under 16's and 19's wouldn't otherwise receive.
WHAT – Plan and organise events using all our members creativity and harnessing their enthusiasm.
BullBuilder has added some new blood to its committee with long standing supporter Paul Butterworth taking over as chairman.  Paul has been supporter since 1967 and his highlights have been seeing homegrown talent come through the ranks.   Supporting him as Vice Chair will be Paul Fisher who again is a long serving supporter and who in a volunteering role is engaged by the club as player welfare coordinator at the Bulls.  Joining them are Ann Tudor, Sue Cator, Vikki Sharp and Mark Winder.
BullBuilder is planning a number of great events in 2016 and is keen to bolster its membership.  So far members have made an invaluable contribution which has enabled us to invest and provide support for the U16s and U19s.  Annual memberships are available now for as little as £10 per year.
To renew your membership of BullBuilder and read about your/our achievements please visit our website at http://www.bullbuilder.co.uk/join/, or contact us at Bradford Rugby League Supporters Society Ltd, Suite 2 ButtershawWorks, Buttershaw Lane, Bradford, BD6 2DD.  You can also send us a message by visiting our Facebook page.