BullBuilder provides leg press for conditioning and rehab
Once again BullBuilder, the Bradford Bulls Supporters Trust, has provided an important piece of equipment to aid the development of young players, thanks to the efforts of members and fans.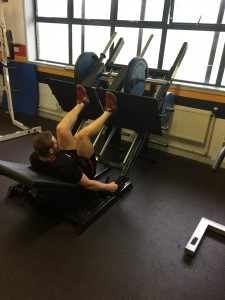 The trust paid for the purchase and installation of a high-specification leg press at the club's Tong training facility. Bulls Head of Youth, John Bastian, said, "The equipment, which allows different weights for each leg, will not only be invaluable as part of training routines, but will also speed up the rehabilitation process for leg injuries. Players like James Pickering, who suffered an anterior cruciate ligament injury earlier in the season, will be back on the pitch much more quickly thanks to the leg press."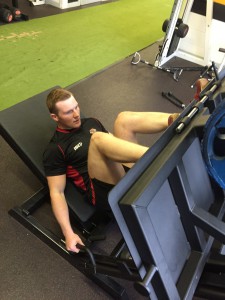 BullBuilder Chairman Sam Grundy commented, "This is a high cost, high value addition to the training options for young players at the club. BullBuilder saw the benefit immediately. Fortunately, having recently held successful fund raising events such as Dinner in the Park and the Race Night, we had the money available to be able to meet the request for this equipment.
"We will shortly be announcing a new programme of events for the end of this year and into 2016, to enable us to deliver even benefits to the club to assist with youth development. However, we can only do this with the help of our members. We need Bulls supporters to become members and we need members to back our events and our campaigns. With your help, we can have a real say in the future of the club."