BullBuilder Academy and Scholarship Annual Awards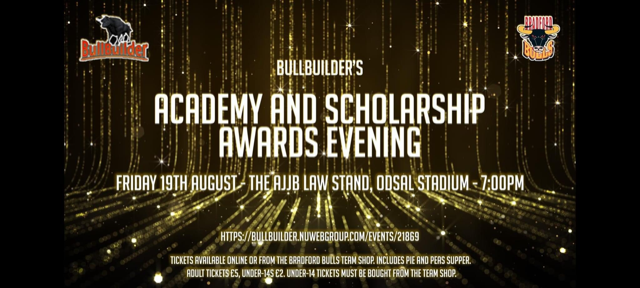 To celebrate the academy and scholarship season we will be holding our annual awards evening on Friday 19th August 2022 in the AJJB Law Stadium doors open 7pm.
Tickets are available online from the link below or from the team shop. Adults £5. Children under 14 £2 (only available from club shop or a member of the BullBuilder board). Pie and pea supper included.
Come and celebrate the up and coming stars of the Bradford Bulls